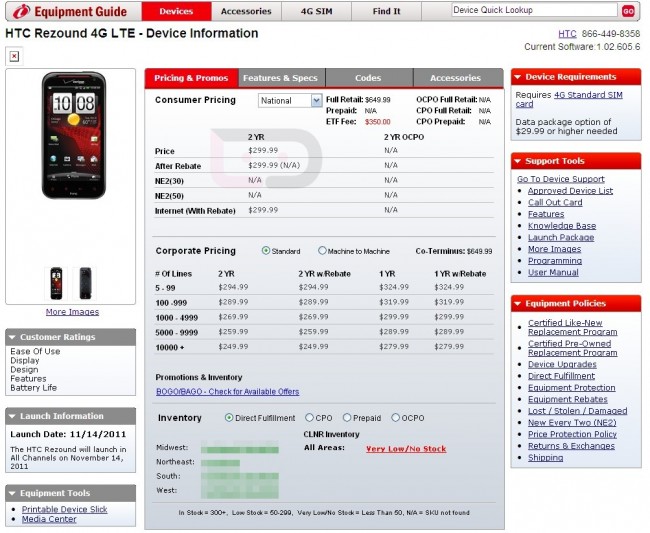 According to the document above, the HTC Rezound (our hands-on) will launch at the same $649 full retail price as the DROID RAZR. After seeing a dip in full retail prices earlier in the year, we are now climbing back up and over what was once the standard of $599 for smartphones thanks to top of the line specs and nationwide 4G LTE connectivity. Whether you care or not, one thing is obvious here – Verizon is going all in on their big three November Android devices (Nexus, Rezound, and RAZR). With each having benefits or features that another may lack, it's going to be a fun choice for anyone looking to get into the smartphone game.
Now that we know the price for two of the three, the question remains, "What about the Galaxy Nexus?" With both 16GB and 32GB models expected to be available, don't be surprised if the 32GB model matches it's two big competitors. It will also likely match them on the $299 2-year contract price as well.
And if you wanted another look at specs and features for the Rezound, we have them for you below.  
Cheers ___!