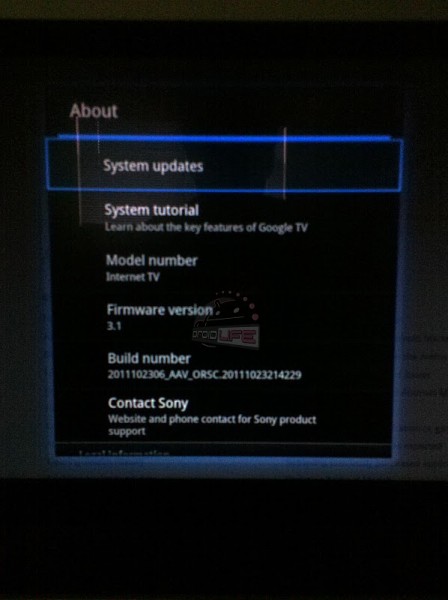 On Friday, the Google TV team notified the world that Honeycomb was finally ready and would introduce a simpler approach to their TV-inspired OS. The update would first arrive on Sony Google TV products which includes the Blu-Ray player as well as the actual Sony TV. According to one of our readers, his TV received the update within the last hour or so; my Sony Blu-Ray unit has not received a damn thing. Logitech units on the other hand will be waiting a bit and have been given the "soon after" time line.
Once I get the update though, we will be doing a full walk-through of the update to give potential GTV adoptees a look at the future.
And on a related note, everyone that owns some sort of Google TV unit should have received an email from Google explaining the update. It's really just the info that was released on Friday, but still worth a read if you have one of these devices.
And on a non-related note, I'll try not to use the word "unit" for another month. Someone get me some Orbit gum.
Cheers Garland!