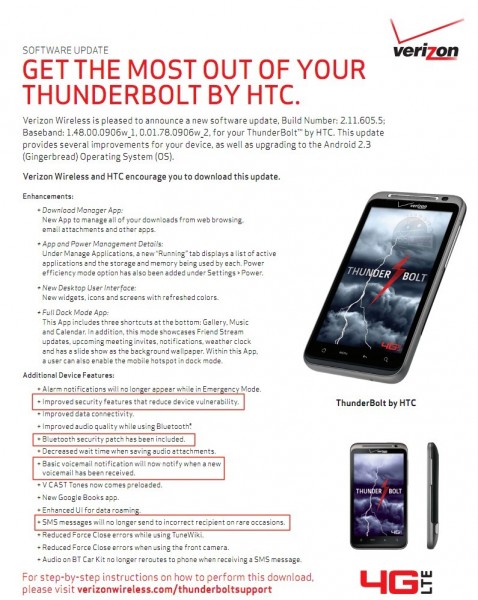 Sooooo it's sort of rolling out. Three or four readers hit us up to let us know that they were able to pull the Gingerbread update for the Thunderbolt within the last hour. Build 2.11.605.5 is what you should be seeing, once HTC or Verizon's servers catch up with the massive group of people trying to get in on the action.
To check for yourself, head into Settings>Software update>Check new.
Update:  As of this morning, almost all of us are still seeing the "SERVICE UNAVAILABLE" message when checking for the update. There is a chance that they populated it to the server to get it ready and a lucky few were able to snag it before it was pulled again. We'll keep you updated as we see it go live again.
Update 8:57AM:  Folks are starting to ping our inbox with successful updates. My device is still hating the world, but be sure to start checking now to see if you are able to pull it.
Update 9:30AM:  Verizon just made it official. The update has official begun to roll out. Feel free to start hammering on your phones.
Cheers NZT and everyone else!