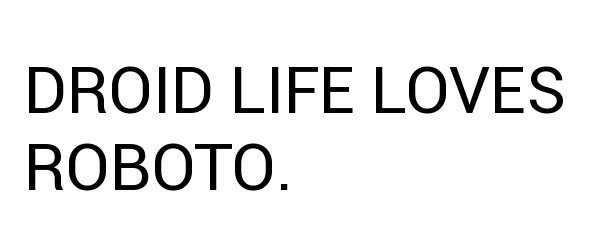 During last night's Ice Cream Sandwich event, a new font was introduced into the lives of tech geeks everywhere. Roboto is what Google wants to call it. Supposedly built with the mindset of being "modern, yet approachable." All we know, is it looks nice on a small screen and also blown up big like you are seeing up top. The folks over at XDA have done with it as they always do by making it available to all of you.
We have a flashable Clockwork zip, along with the font files for your PC. An added bonus has also been tossed in for Samsung phone owners that know about FlipFont.
Files and screenshots of the new font in action after the break.   
Downloads: Flashable Zip | Fonts for PCs | FlipFont apk
*Note – so the picture on the right is the FlipFont apk installed. From what I can tell now – and some of you have pointed out – it's not fully Roboto. The R is different than what you are seeing up top. It's essentially just a more polished version of Helvetica (which is the default Samsung font).
Cheers Peter and Nideda24!