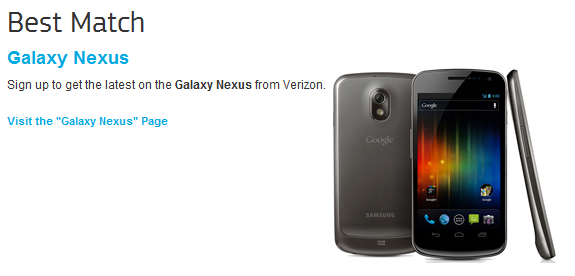 Been wanting to see the backside of the Samsung Galaxy Nexus before it is announced tonight? One of our readers cruised over to Samsung's site just a minute ago and searched for the device just to see what would happen. The screenshot above is what happened. Now, the actual page for it is not live yet, but we do at least get a beautiful shot of the back and side.
Update: I clearly overlooked this, but that is what our amazing readers are for. The site says "from Verizon" which is a pretty good indicator that they may have that exclusive few weeks after all.
Only 3.5 hours from game time! Live blog will start at 6:45 Pacific.
Cheers Tearminx!