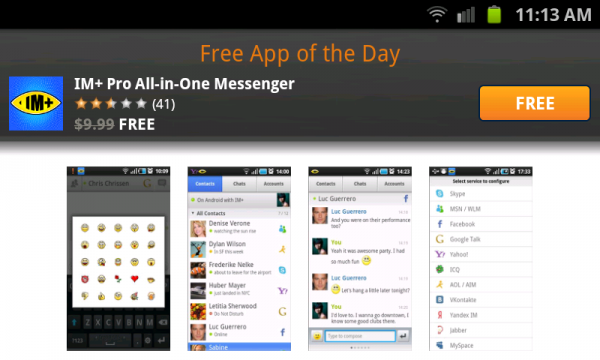 Amazon brings us another app dedicated to solving our cluttered app drawers. All the different IM services have their own dedicated apps, so why not just have an app to combine them all. Just like Trillian, IM+ Pro looks to clean up the clutter and straighten all your IM clients up into one easy to use app.
You can combine AOL, GTalk, Yahoo IM, Facebook Chat, MSN, Skype and many more with this excellent app. The app runs a steep $10 regularly, so definitely go steal it from Amazon for free.
Cheers everyone who sent this in!