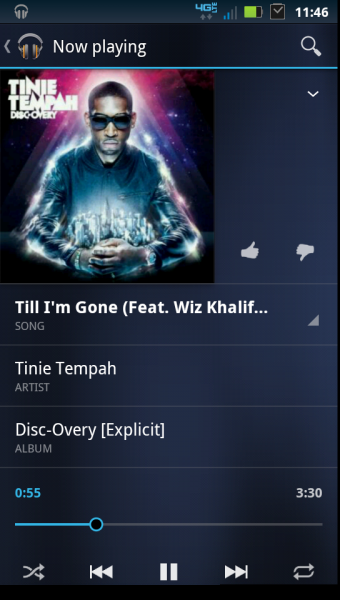 A new Google Music apk (4.0.1) has reportedly been pulled from Verizon's Galaxy Nexus which also means that it was built specifically for Ice Cream Sandwich (Android 4.0).  The hints of ICS are all over it, but most noticeably from the color scheme which has turned cyan-blue.  It also feels much more polished than previous builds.  
Download:  Music2.apk
*Note 1 – It is recommended that you uninstall your current Google Music before installing this one.
*Note 2 – If you want to sync with your Google Music account, you will have to head into Settings>Applications>Manage Apps> and then "Clear Data" on the app.  Should work after that.
Via:  Android Police