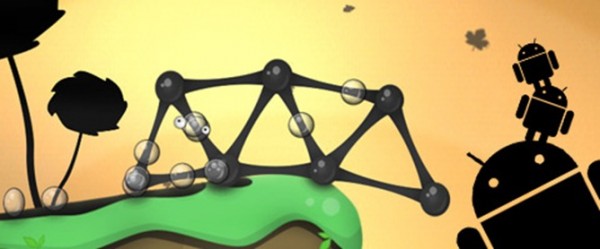 Indie game developer, 2D Boy announced yesterday on their website that the ever popular World of Goo will be heading to Android.
World of Goo for Android devices is coming soon. We're just working out the final kinks in the machinery. More info on GooDroid soon. [Update: yes, both phones and tablets]
I have been playing World of Goo on both the PC and Wii for the past few years and honestly, it may be one of the best casual games out there. The physics based games (like Angry Birds) main objective is to transport various goos across the map and into a pipe. It sounds easy, but believe me it is both challenging and addicting.
The short post from the developer has indicated that the game will be available for both phones and tablets, however no word was said on pricing or a release date. Perhaps 2D Boy will follow in Rovio's footsteps and release a free version with ads and a paid version without them. The game currently runs you a cool $4.99 on iOS, which even at that price the game is well worth it.
Via: 2D Boy
Cheers EvantheGamer!