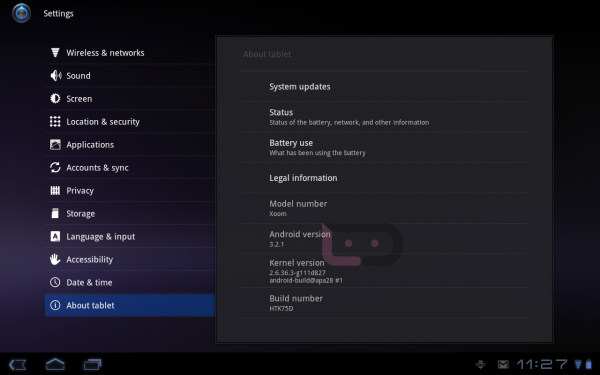 Sooooo, the Motorola XOOM WiFi received another update this morning that brings the device up to build HTK75D.  We aren't exactly sure what all is included and is still Android 3.2.1, but there does appear to be a new Market on board.  It matches up to the styling of the newest Market on phones – which we are huge fans of.
To pull the update yourself, head into Settings>About tablet>System updates.
After the break, take a look at the brand new Market that came with it.  
Cheers Michael, Logan and Ron!