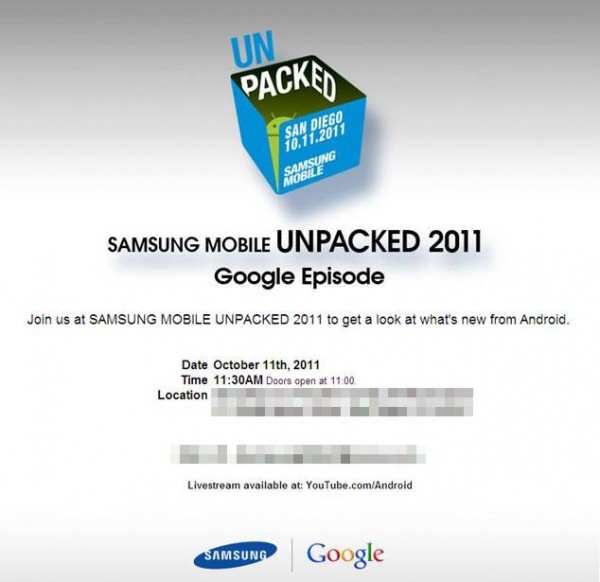 The press invite above just landed in our inbox, giving us slight chills. We'll be at CTIA covering every minute of what is sure to be the unveiling of Ice Cream Sandwich.  The details of this event were unclear at first, but I think it's pretty obvious now what will be the topic.  Samsung and Google have been rumored to have teamed up to release the newest version of Android and this is looking like the event.  Galaxy Nexus here we come.
Get excited, folks. Mark down October 11 at 11:30am Pacific on your calendars.
Live stream will be available to all at YouTube.com/Android.