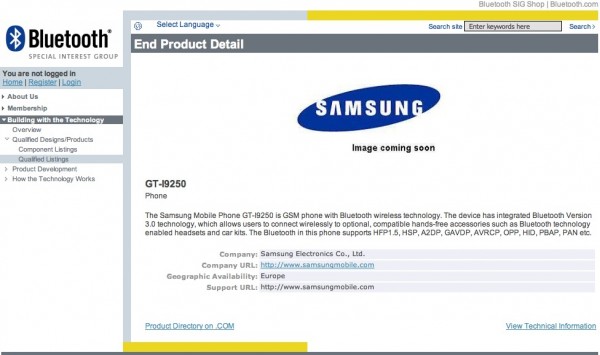 The GSM version of what we believe to be the Samsung Nexus Prime, stopped by Bluetooth SIG over the last couple of days as any phone that is on the verge of a release does.  Most of us are under the impression that this is the model that will become available some time after Verizon's Galaxy Nexus on other carriers like T-Mobile and Sprint.  It'll have Ice Cream Sandwich (Android 4.0), should have an HD Super AMOLED screen, and will be just as or even more game-changing as any Android phone ever has been.
Rumored release dates currently peg this for November-ish.
Via:  Bluetooth SIG, Ameblo
______________________
Some of our best videos.