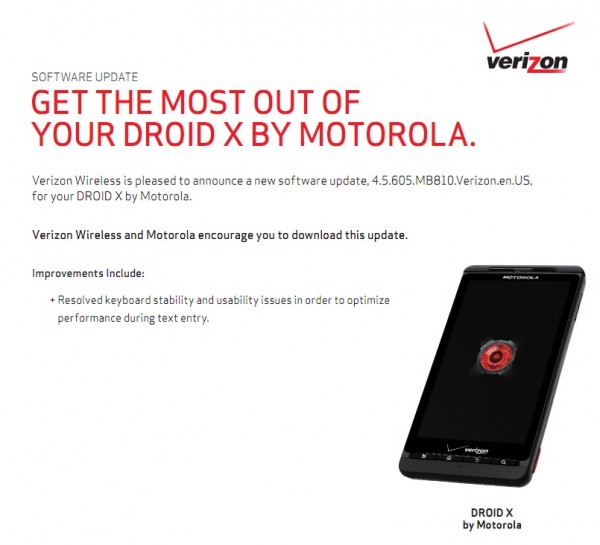 Our inboxes and Twitter timeline indicate that a bunch of you were not aware that the DROIDX keyboard fixer had started rolling out already.  In case you missed it though, build 4.5.605 became available to most handsets last Wednesday and really has just one purpose – to stop your keyboard from acting all crazy on its own.
To pull it if you haven't already:  Menu>Settings>About phone>System updates.
______________________
Some of our best videos.