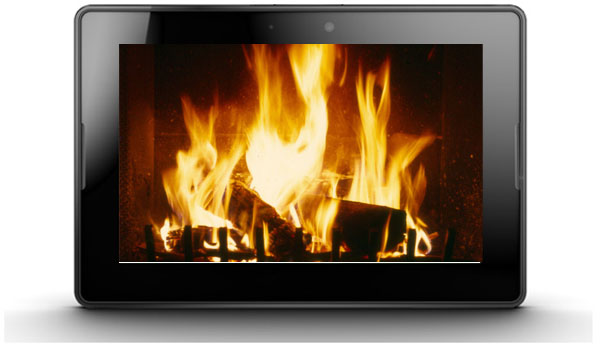 Earlier today on Android Life, I wrote about a tablet being lit aflame by a flamethrower, but this is a whole different story. According to TechCrunch, Amazon is going to announce their hotly anticipated tablet, and it will be named the Kindle 'Fire.' This may be to differentiate itself from other Kindles, which will still be on sale before and after this tablet launches in November.
According to the report, this tablet is made by the same company that made the Playbook so it will resemble the BB tablet closely but it will definitely run Android. It is said to have a TI dual-core OMAP processor in it just like most tablets these days but we aren't sure of the clock speed just quite yet. Other juicy details of the tablet include the rumor that Amazon has been inking deals with all sorts of media providers, TV studios and book publishers prior to launch. The tablet will rely heavily on Amazon's MP3 store and their e-book library as well. All sounds well and good right?
So far, the Fire has been said to be based off of Android 2.1 for some odd reason. Yes all the specs seem to sound good but building off an old version of Android is a questionable call. And the fact that so far, the Fire doesn't seem to have a native email client is harkening back to it's Playbook roots.
This tablet is going to go into a heated war against the Nook 2 which has been rumored to be launching soon as well. But we'll have to wait until Wednesday, during Amazon's press conference to see how, or if, the Fire will catch on.
Via: TechCrunch