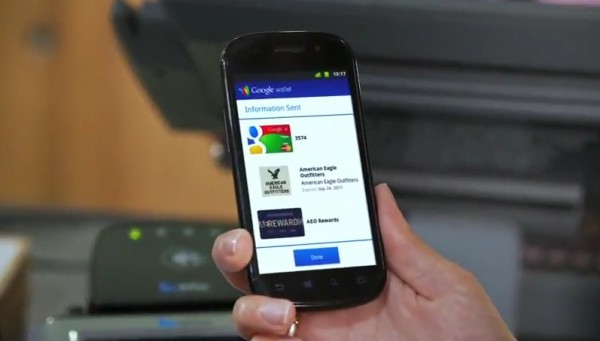 Today, is officially Google Wallet day.  We were first introduced to the technology back in May and are excited to now see it go live to more than just a test group.  For those not familiar, Google Wallet could soon replace your wallet and all of your credit cards as a mobile payment system.  This is where it gets tricky though.  In its current state, Wallet only supports Citi MasterCards, something many of you do not have.  Great news though!  With today's launch, Google has also announced that they are closer than ever to partnering with Visa, Discover and American Express:
We appreciate Citi and MasterCard for being our launch partners. And today, Visa, Discover and American Express have made available their NFC specifications that could enable their cards to be added to future versions of Google Wallet.
And of course, users who do not have a MasterCard can still use the built-in Google Card option to make payments.  Fun times ahead, now if only we could get some phones other than the Nexus S that have NFC on carriers other than Sprint.  Galaxy Nexus anyone?  
http://www.youtube.com/watch?v=DsaJMhcLm_A
Via:  Google Mobile, Google Wallet