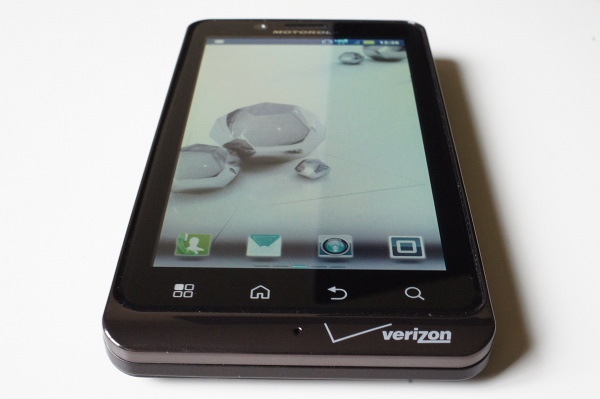 Ahh yes, PenTile RGBW displays again – boy do we love talking about these.  Instead of voicing our strong opinions on the use of these screens though, we wanted to try and stay positive this afternoon and pass along a tip that may help those of you with PenTile devices (Bionic, DROID3, DROIDX2).  Over at the PenTileBlog, a recent post discussed the best way to save/extend battery life based upon the type of wallpaper that you use.  As experts on the subject, they recommend that you choose wallpapers that use less highly saturated colors, meaning backgrounds withs lots of blacks or a mix of black and white are best:
In other words the worst case power consumption for a PenTile display is when you are displaying more than a minimal amount of highly saturated colors, regardless of whether it is red, green, blue or a combination of these colors.  This is true even if the image is largely dark.  The best power consumption, other than a totally black screen, would be to use unsaturated colors or simply black and white.  The worst case power consumption for OLED  is the best case power consumption for a PenTile RGBW display.
As an example, if you pop open the wallpaper app for your Bionic, you should try to skip almost all of them aside from the white and grey paper at the very end (pictured above).  And if you need some other options, feel free to check out the Oreo Slice wallpaper pack that we featured a few months back.
Via:  PenTileBlog