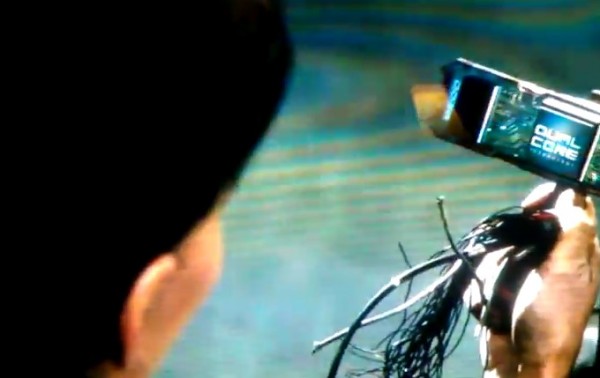 After we released the official DROID Bionic teaser to the world a week or so ago, many were wondering what it had to do with the actual device.  It featured a Natalie Portman-esque ninja chick who appeared to chop the head off of a robot in some sort of arena.  That was it though.  But now thanks to a quick tipster, we have the next commercial (a full 1:00 long spot) that is apparently airing as we type this.
This new spot features that same lovely lady, only it goes deep into her battle with machines.  Each time she kills one, she takes a piece of its core which just so happen to be an 8MP/1080p camera, HDMI port, dual-core processor and 4G LTE – all specs of the new Bionic.  Starting to make sense now?  After destroying each machine, she plugs the parts into another machine which gives us the first look (in a commercial anyway) at the device.  Good stuff.  
http://www.youtube.com/watch?v=PyLubOCWsbY
Cheers Chris!