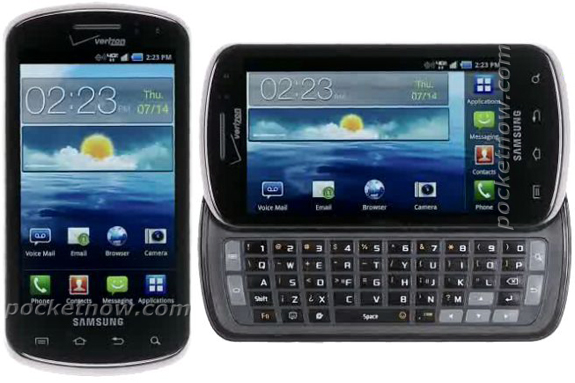 We were once hot and heavy over the Samsung Stratosphere as we hoped that it would turn into the Galaxy S II variant for Verizon.  But once our sources confirmed to us that it was simply a re-hash of Sprint's Epic 4G with LTE built-in, we were turned off.  Does the world really need another original Galaxy S phone?  Think Fascinate with a slideout keyboard.  We fully understand that there are a group of users that will always require a physical keyboard, but what happened to pumping out next-gen devices?  With the Bionic, Vigor and Prime all around the corner, consider us confused.
The Stratosphere is currently rumored to be headed to stores alongside the Bionic this Thursday.  Expect it to be one of the least expensive LTE phones we have seen to date.
Interested?
Via:  PocketNow
______________________
Some of our best videos.