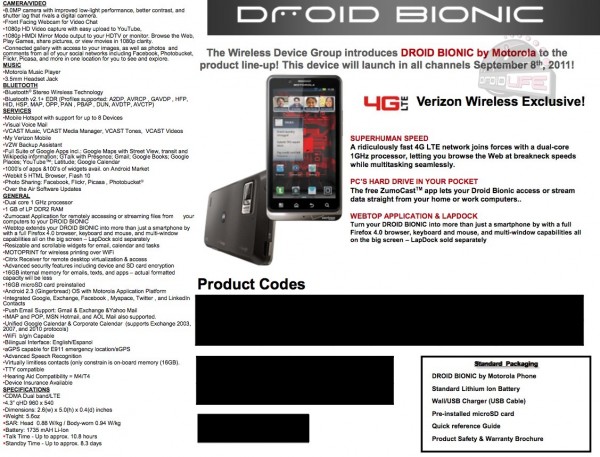 Just in case you need additional confirmation that the DROID Bionic is headed to stores on September 8 without a direct fill (which likely means no pre-order), we have it for you.  Also, another look at official specs including talk time which is listed as up to 10.8 hours.
And don't forget to check out the wallpapers from the device that were just posted.  
Update:  We have more goodies, like Gtalk with video over 3G, 4G and WiFi along with accessories…
How does a 2880mAh extended battery sound?
Cheers ___!