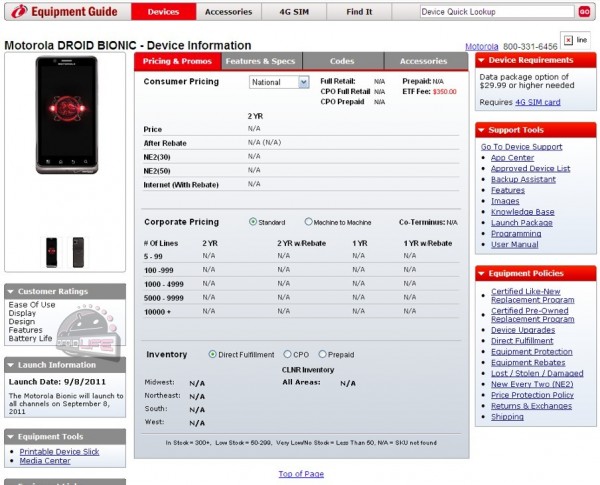 There you have it.  Verizon's internal Equipment Guide has been updated to show that they expect an "all channel" launch for the DROID Bionic to go off September 8.  There isn't a mention of a direct fill option, so that means there might not be an opportunity to grab one early (pre-order) via the web or through a sales line like we saw with the DROID3.
One week to go, folks.
*Note –  The weight is listed at 5.60oz.  It's slightly lighter than the D3 at 5.90oz, but that phone also has a keyboard.  Thunderbolt is 6.23oz, Charge is 5.04oz, and the DROIDX2 is 5.47oz.  So it's not a massive tank, but it's definitely no where near the feather weight of the Galaxy SII.
All the specs and details you could ask for after the break.  
And here are some accessories that have already arrived in stores:
Cheers ___ and Raj!