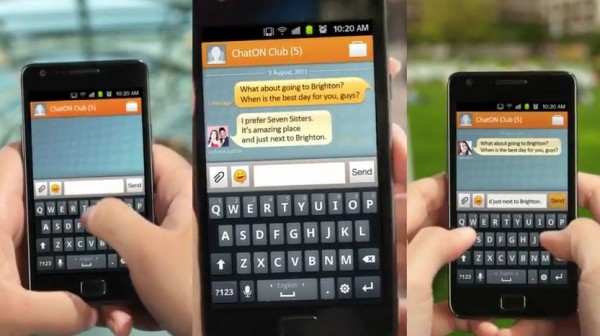 Samsung has decided to enter the mobile messaging arena with a new app called ChatON, that will surely be introduced at this week's IFA conference in Berlin.  ChatON will be a multi-platform app, which means it will not be a Samsung-only chatting tool, but will also be available to other Android handsets as well as Blackberries and iDevices.  Similar to BBM, users will be able to share images, videos, and perform group chats in 62 languages.  
http://www.youtube.com/watch?v=EMPEm147BPo
I'm just wondering why the Google Talk team won't introduce these same features?  Life with Android would be one step closer to being complete if GTalk would get an update other than video chatting.