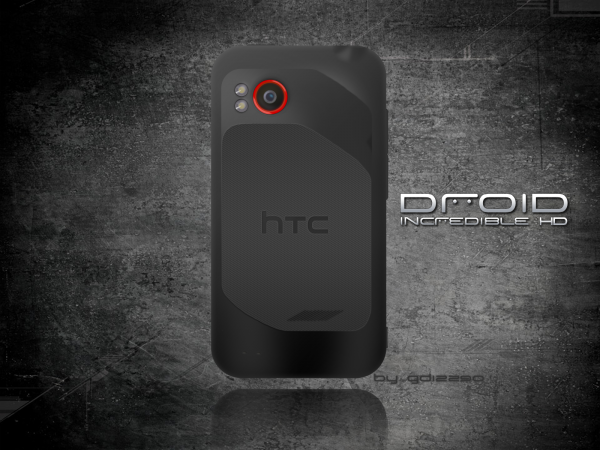 (Click image for full version)
On Friday afternoon, we unveiled the first pictures of the HTC Vigor, a device that is rumored to be replacing the Thunderbolt as Verizon's next big 4G LTE device to follow the DROID Bionic.  The look of the phone reminded many of us of the Incredible and Incredible 2 which made us wonder if Big Red had last minutes plans to make this device the oft-rumored Incredible HD?  Whether that happens or not, we won't know until we get closer to October, but for now, we can dream of such happenings through a couple of wallpaper renders that a reader threw together for us this weekend.  Both are 1600×1200, so they'll fit nicely on most desktops.
How about a white version?  If it looked like this, you could sign me up today.    
(Click image for full version)
And if you like his work, be sure to check out all of the Incredible 2 splash screens that he has created.
Cheers Patrick!