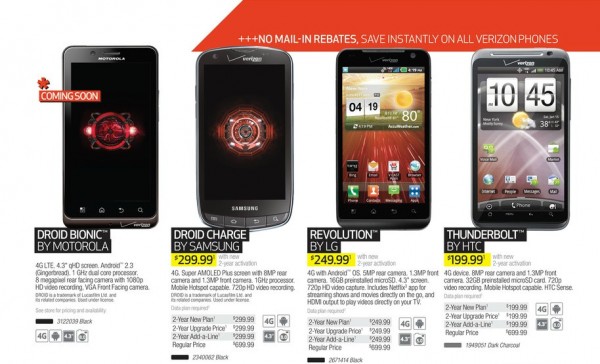 We saw a few tipster pics of the new September Buyer's Guide from Best Buy sneak out throughout most of last week, but we wanted to point out to everyone that it has been published to their site.  If you wanted confirmation on all things DROID Bionic (except price and release date), then you should dig into this publication.  The phone will definitely sport a 4.3″ qHD screen (not the rumored 4.5″), dual-core processor, 8MP rear camera, VGA front camera, 1GB RAM, and 4G LTE radio.  There aren't any real surprises, as many of you have come to realize by now, but that doesn't mean it still won't be a success.
Oh, and we're expecting it to land at $299 on 2-year contract.  Specs below.  
(Click for larger version)
Via:  Best Buy
Cheers Ahobbs21!