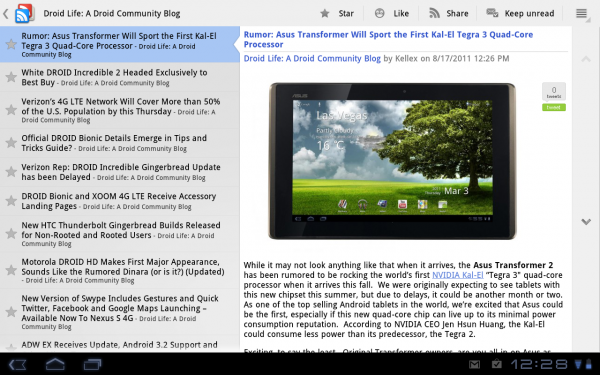 Hooray for more tablet apps!  The number of Honeycomb apps seems to be on the rise these days, but we could always use more, especially the apps we use on a daily basis.  Google Reader is by far my top choice for a feed reader, so I couldn't be happier that it now looks tabletified.  Sure, there are plenty of spicy photo-centric readers like News360 and Pulse that get the job done – I just like my news simple.  If you want something without all the fluff and that reminds you of an in-browser reader, then this is a great choice.  
Market Link
BlazersEdge shout out!
______________________
Some of our best videos.