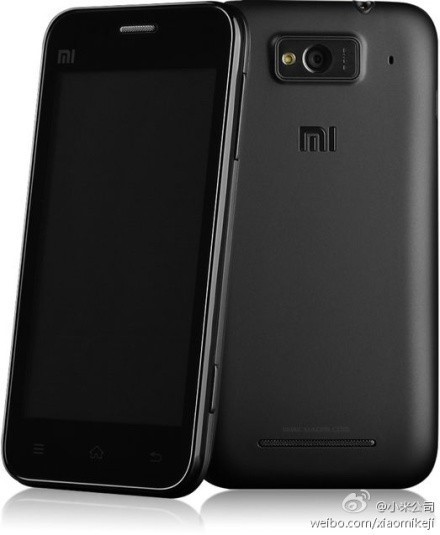 MIUI is an amazing custom ROM choice for Android users, as it brings its own list of features to the table, just like CyanogenMod. Both are in different leagues of their own. Up on the MIUI website, they have pictures, and a full spec sheet of a phone that is going to be manufactured by an overseas company. The phone looks great, and we are hoping this is not a dream. 
Here is the full list of features as stated:
Hardware:
– Unlocked bootloader!
– Android 2.3.5 pre-loaded (MIUI ROM)
– Sharp capacitive 4 inch screen at 480 x 854 res 16:9
– Dual-core 1.5GHz Snapdragon S3 (MSM8260)
– 4GB ROM
– 1GB RAM
– Up to 32GB Micro-SD card support
– 8MP Rear Camera
– Noise-cancelling microphone
– 1930mAH battery! +30% on standard 1500mAH
– GPS (U.S. GPS and Russian GLONASS;)
– Wi-Fi (802.11 b/g/n) and Bluetooth connectivity
– 266MHz Adreno220 GPU
– 125 * 63 * 11.9 (mm)
– GSM / WCDMA bands
Other specs:
– x3 Capacitive touch buttons (Menu, Desktop, Back  key)
– Side USB (micro) port
– Volume button (side)
– Powerbutton (side)
– MI-Button (Customisable button for application of your choice)
– 149g weight
Accessories:
– Interchangable back covers in variety of different colours. (currently 7 with more to follow)
– Other "MI" Accessories to be launched such as phone stand.
Price set: ¥1999
So we're looking at a 4 inch, 1.5 GHz processor, GSM/WCDMA, and an unlocked bootloader? Where do we sign up? With a price of around $300, that's not too bad. We would expect more just for the unlocked bootloader.
If this phone comes to fruition, who would purchase just for nostalgia? Fingers crossed everybody!
Via: MIUI