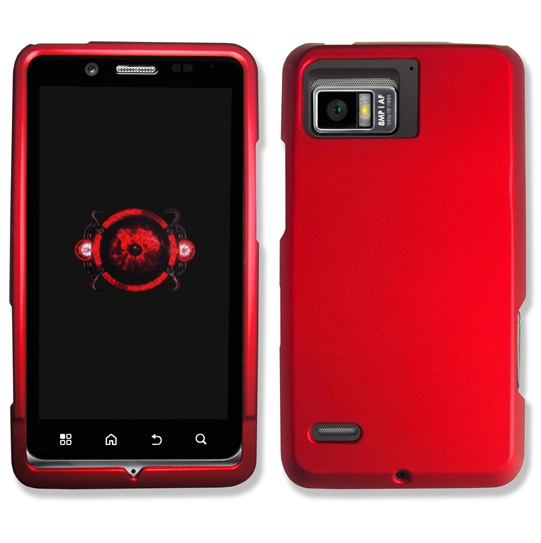 The "Coming Soon!" fact sheet page for the DROID Bionic on Motorola's site received a sneaky little update, some time over the last few days to echo the September statements made by their CEO, Sanjay Jha.  This was the same page that was sneakily updated back in April when news broke that the original Bionic had been canned in favor of a new version.
You won't find a specific release date or any juicy details that we haven't seen before, but it is pretty clear that they are pleased with the enhancements that have been made.  
And while this newly updated page still shows an April date, the content has been fully updated.
Here it is in full:
Motorola Mobility delivered the original DROID in 2009, an award winning device and one of the most successful smartphones launched. The company followed with the DROID X, DROID 2 Global, and DROID PRO. We believe the DROID BIONIC will have those same award winning features and will be one of the best 4G LTE devices on the market.

Motorola Mobility strives to deliver the best possible user experience with all of its devices. We are working to ensure that the DROID BIONIC meets the expectations of consumers who are awaiting its availability.

In collaboration with Verizon Wireless, we are expecting to launch DROID BIONIC this September. We are very excited about the new enhancements that have been incorporated into our first 4G LTE smartphone since we first announced it at CES, and look forward to revealing more details as we get closer to launch.
I'm still doubting that we'll see any surprises, but does anyone else get the feeling that Motorola could potentially have something up their sleeves after reading this?  They mention a focus on the user experience, excitement over enhancements, and the revealing of details as we get closer to launch.  (Please Moto, surprise us!)  Even an announcement that the battery will last 15 hours would make me happy.
Oh, and that's one of the new cases that will be available for the Bionic.  Found here.
After all of this buzz and hypebeasting, is there any chance this phone can meet expectations?
Cheers Dennis and Steve!