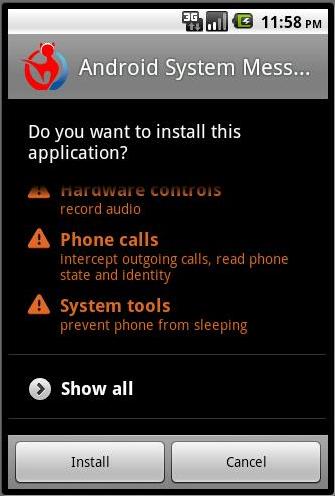 CA Technologies discovered a new type of Android Trojan that drops a "config" file onto your device after being installed that can record phone conversations.  "ZOMG! The world is coming to an end!"  Yeah, that was extreme sarcasm.  You see, with no major device releases expected this week, we've resorted to talking about stories like this.  Stories of random malware/trojans that another security company has discovered in an app from an unknown source that could ruin your day should it get installed.  Of course, you would have to visit another of those shady 3rd party app stores that hawk paid apps for free in order for this to go down, but you already know that.
So what do we make of this?  As we have already mentioned a half dozen times now, AVOID SHADY 3RD PARTY APP STORES.  Support your damn developers in legitimate markets.
______________________
Some of our best videos.