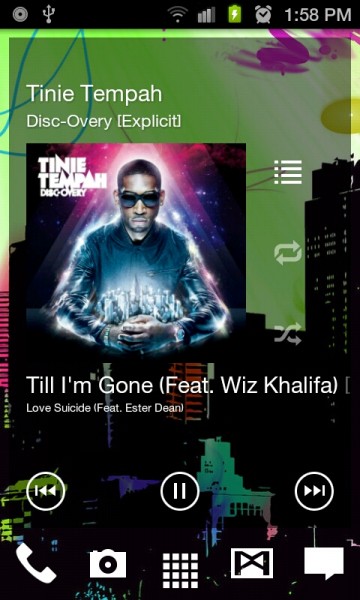 Our buddy Fede, whom you all know from LauncherPro, has made his new music played called Ubermusic official.  You can find it in the market as one of the best music players we've used, at least UI-wise that is.  It doesn't have the ability to sync with your Google Music account, but there's no telling if Google will ever open up access to things like that to 3rd party app makers.  If you are storing music on your phone though, this is one heck of an option (but definitely not the cheapest).  With its buttery smooth UX and minimalist UI, automatic album art, variety of widget sizes, and scrobbling – we're loving it.  No longer free now that it is out of beta.  
Market Link ($3.49)
Cheers Anish and Scott!
______________________
Some of our best videos.