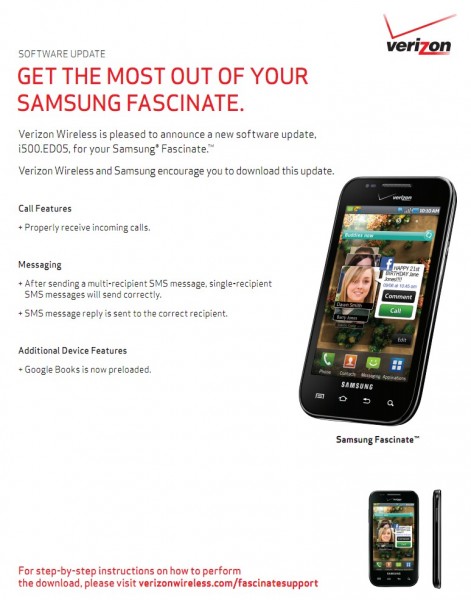 Within the last hour or so, we notified Samsung Fascinate owners that they could potentially take their device into a Verizon store if it was having trouble receiving calls and exchange it for a different certified like-new device.  So much for that idea.  A new 10MB update should be pushing to Fascinates in the next few days that will fix that nagging incoming call issue along with a couple of SMS bugs.  The new version is ED05.
Let us know if you see it!
Cheers @CodyBeckleyGCS!