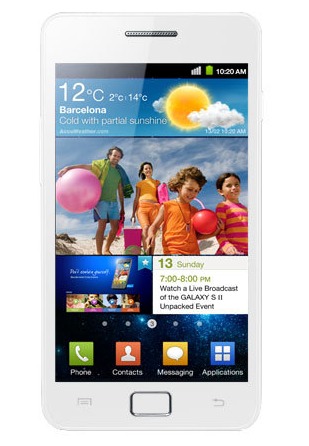 Ahhh yes, the wonderful world of choices.  If an all-white Samsung Galaxy S II was sitting next to the original black version, which would you choose?  Euro Android enthusiasts will soon run into this predicament, as Samsung prepares to release the latest version of the hottest selling device of the year.  It'll come packed with everything you'd expect it to – 1.2GHz Orion processor, 1GB RAM, dual cameras, Gingerbread, and of course, that beautiful 4.3″ Super AMOLED Plus screen.
No telling if this will ever make it stateside, but I would bet that it'll make it to Canada to then be imported by someone like Expansys.
Update:  Here is another shot, including the back: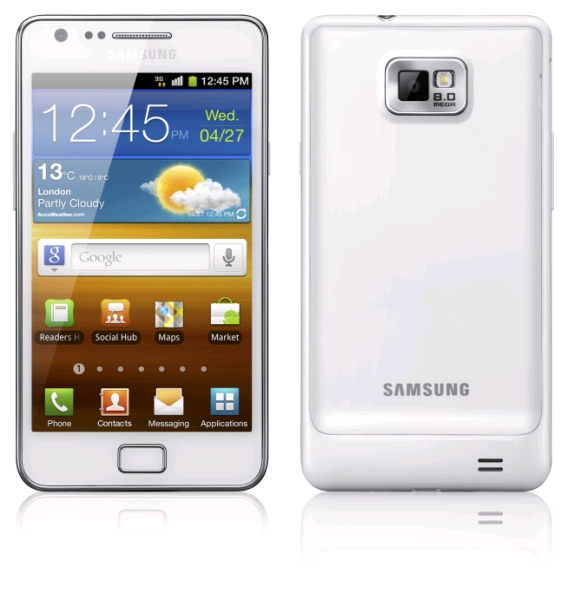 What do you guys think?
Via:  Mobile Fun, Android and Me