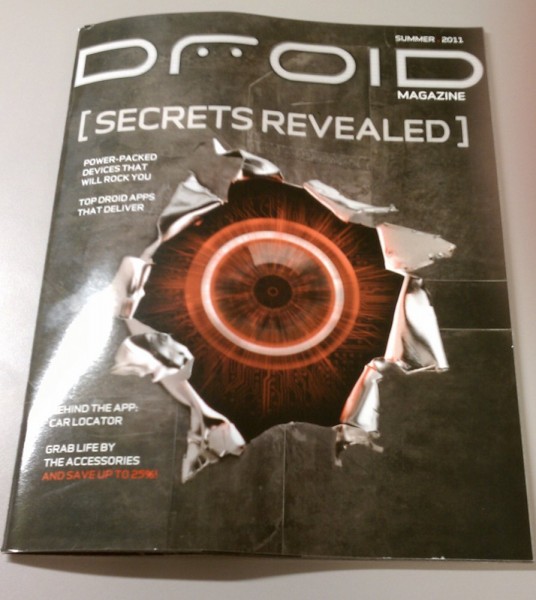 Verizon sent over the first edition of the DROID Magazine to us last week and from the looks of it, many of you already downloaded it.  If you didn't have a chance to though, that's OK because it should be arriving at homes today.  Well, it may not be arriving to all Big Red customers and instead may just be showing up on the doorsteps of those that already own a "DROID" phone.  Included in the magazine you'll find products info, stories, infographics and general information about the brand.  Yeah, it might be one giant advertisement, but it's still sort of cool to see the brand that we love make its way to print.
Cheers Mr ilheis!
______________________
Some of our best videos.