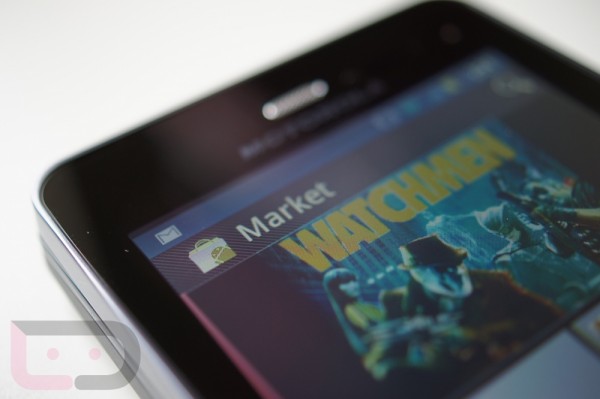 The Android Developers team introduced multiple apk support to the market today which should help developers target both devices and customers better.  With the ability to load more than one apk file into a market listing, they can include code that will automatically send say, one apk to your tablet and another to your phone.  It allows them much more flexibility which in the end, means you get a more flawless app experience.
With multiple APK support, you can now upload multiple versions of an APK for a single product listing, with each one addressing a different subset of your customers. These APKs are complete, independent APKs that share the same package name, but contain code and resources to target different Android platform versions, screen sizes, or GL texture-compression formats. When users download or purchase your app, Android Market chooses the right APK to deliver based on the characteristics of the device.

When you upload multiple APK files, Android Market handles them as part of a single product listing that aggregates the app details, ratings, and comments across the APKs. All users who browse your app's details page see the same product with the same description, branding assets, screenshots, video, ratings, and comments. Android Market also aggregates the app's download statistics, reviews, and billing data across all of the APKs.
You more than likely won't notice it when downloading apps, but you may be able to pull apps that look completely different depending on the OS version from the same listing.  All-in-all though, this is a great thing for the market and Android.
Via:  Android Developers