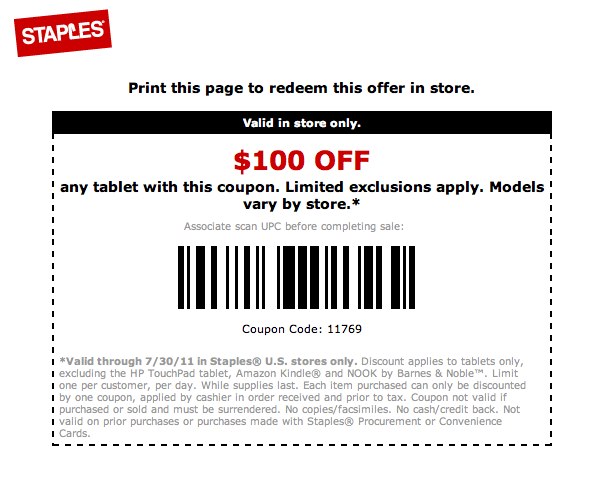 Anyone who hasn't purchased one of this year's first crop of tablets, still interested?  Staples just so happens to have a pretty decent selection and is now offering a $100 discount on "any tablet" that they carry.  After quickly cruising through their site, I noticed that they have the Galaxy Tab 10.1 WiFi, Toshiba Thrive, Asus Transformer, and Acer Iconia that are powered by Android.  Stores could be different, so you may want to call ahead and see which tablets they actually carry.  Not bad though – any tablet in the building for under $400?
*Valid in store only, if that wasn't already clear.
Via:  Staples (coupon)
Cheers Brian and Craig!