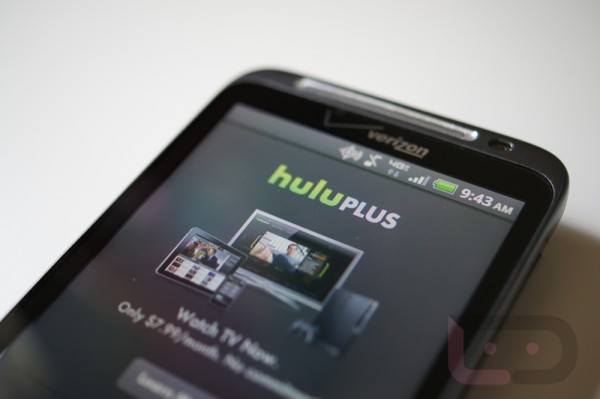 Hulu made a big chunk of the Android world happy a couple of weeks ago when they announced the availability of their Plus service, but as always seems to be the case these days, HTC Thunderbolt owners were left out in the cold.  Until today, that is.  In the latest update to everyone's favorite TV-show streaming service, the Tbolt has been added as a newly support device.  Yay!  (Support for the EVO 4G, MyTouch and G2 were also included in this update.)
More info at Hulu's site.
Cheers aperture and Michael!