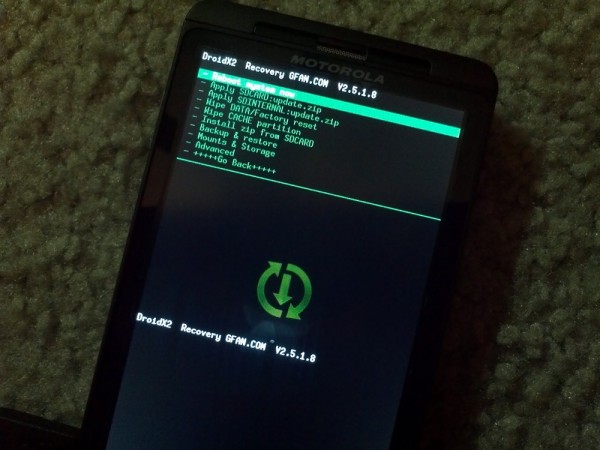 Before we get into this, we need to make it clear that this DROIDX2 bootstrap app was found in a random Chinese forum, so we definitely aren't recommending that you jump all over this.  With that said, we've been following the thread for this topic over at XDA throughout the last day to see if anyone has actually had the guts to use it, and apparently they have – and it works.
The file was originally built for the Atrix 4G, but can work on the DX2 with no problems.  Users are claiming to have backed up and restored their stock ROMs, plus some have even flashed a ROM that was discovered along with the bootstrap app.  We have video from a friend below, but again, let's all be careful with this one.   
Download:  MOTODX2_Bootstrap_signed.apk
Cheers Mark, CyberWulf and crash!