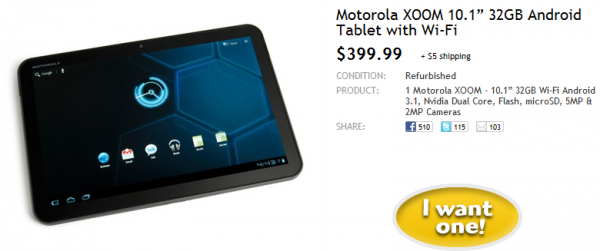 If you're in the market for a refurbished Moto XOOM, then head on over to Woot, where today they have a pretty good deal on everyone's favorite Android tablet. Our only beef with the deal is that you can just go buy a brand new one for only $100 more, and maybe even less with all the coupons and online discounts that Motorola has.
Is this price a bit better for everyone, or is this still too much?
Cheers everyone who sent this in!