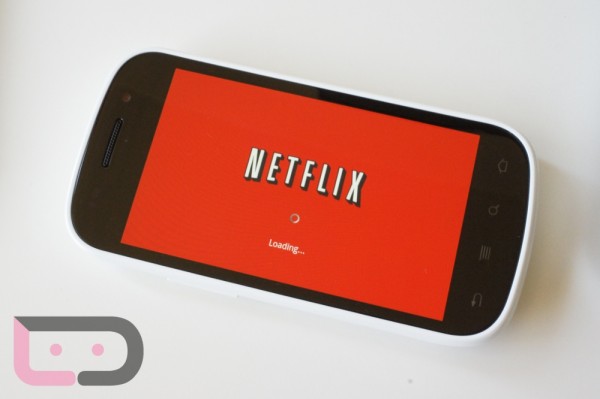 This isn't 100% Android-related, but in a round about way, it definitely does affect many of us who use our devices to stream Netflix content.  So here is the news – Netflix is splitting up their in-mail and streaming plans which you used to be able to get in one tidy little package for around $9.99.  For existing customers, you won't have to worry about anything until September 1st, while new customers will be forced into new pricing immediately.  And what is this "new pricing", you ask?
The streaming-only package will remain at $7.99, but if you want in-mail DVDs or Blu-Rays, separate packages will start at an additional $7.99.
Here is the email that Netflix is sending out to users:
Dear Chase,

We are separating unlimited DVDs by mail and unlimited streaming into two separate plans to better reflect the costs of each. Now our members have a choice: a streaming only plan, a DVD only plan, or both.

Your current $9.99 a month membership for unlimited streaming and unlimited DVDs will be split into 2 distinct plans:

Plan 1: Unlimited Streaming (no DVDs) for $7.99 a month
Plan 2: Unlimited DVDs, 1 out at-a-time (no streaming) for $7.99 a month

Your price for getting both of these plans will be $15.98 a month ($7.99 + $7.99). You don't need to do anything to continue your memberships for both unlimited streaming and unlimited DVDs.

These prices will start for charges on or after September 1, 2011.

You can easily change or cancel your unlimited streaming plan, unlimited DVD plan, or both, by going to the Plan Change page in Your Account.

We realize you have many choices for home entertainment, and we thank you for your business. As always, if you have questions, please feel free to call us at 1-888-357-1516.

–The Netflix Team
What do you guys think?  Should we blame to massive amount of mobile streaming for this separation?  The streaming plan isn't necessarily changing in price, but we know the demand for mobile viewing is definitely on the rise.  Is this just another way for Netflix to leverage future rates of streaming when they realize that no one is using in-mail packages any longer?  You guys tell me…
Cheers Chase!