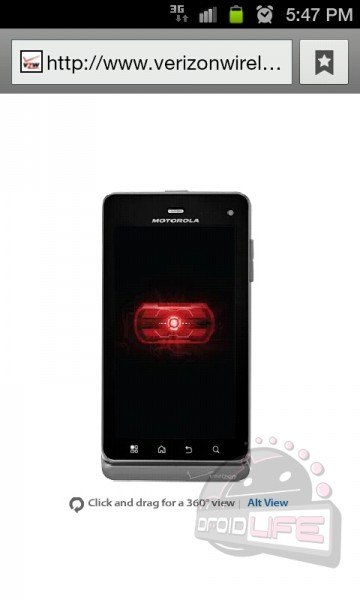 We're still waiting on Verizon to officially announce the DROID3 by Motorola even though we've given you two pretty good indications that the phone will be released July 7 via direct fill and in stores on the 14.  The official word on it will likely come Tuesday (July 5) though, and will more than likely include a link to the 360 degree view of the phone that we've grabbed for you in a series of pics throughout this post.
You can see the official pic for the phone here, but if you want additional angles  that include the volume rocker, HDMI slot, keyboard, camera, etc. you'll have to hit up the gallery after the break.
And I must say, that this phone is lookin' sharper and sharper by the day.  
Cheers Mr. 0mie!