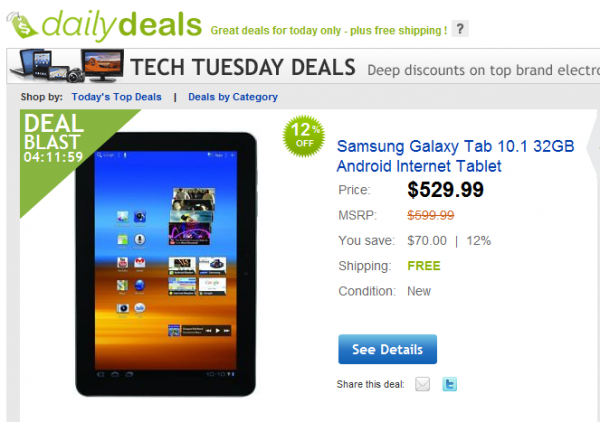 Still haven't made the jump to an Android tablet?  Would a brand new Samsung Galaxy Tab 10.1 WiFi with 32GB of storage help you take the leap if you could have it for $529?  That's eBay's "Deal Blast" right now which appears to only be valid for the next 4 hours or so.
We're huge fans of this uber-lightweight Honeycomb tablet (our hands-on) and would easily recommend the Tab 10.1 to anyone looking to pick up their first or second tablet.  We know that their are quad-cores reportedly on the way, but the performance you'll see with its dual-core Tegra 2 processor and 1GB of RAM are more than enough to last you for years.
Buy.
Cheers Rishi and Davies!