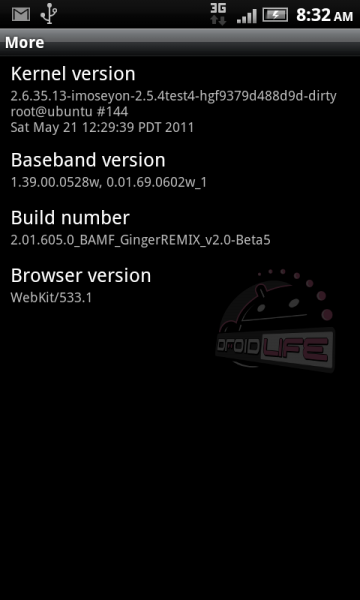 With the original MR2 update for the HTC Thunderbolt having been cancelled (rumor), it only makes sense that a new version with a new radio should appear, right?  That's exactly what has happened thanks again to chingy51o over at XDA.  No one is exactly sure what this radio fixes yet since it's so new, but it's available for you to flash if you understand all the risks involved.
Download:  (MR2.5)PG05IMG.zip
Instructions:
1.  Download the file from above and rename to PG05IMG.zip
2.  Drop it on the root of your SD card (not in a folder).
3.  Reboot into hboot, choose Bootloader and allow the file to flash.
*Tip – An app called QuickBoot can get you right into the bootloader if you don't know how.
4.  Report back to us if this looks like it has fixed anything.
Via:  XDA
Cheers xstahsie and Gorgio!