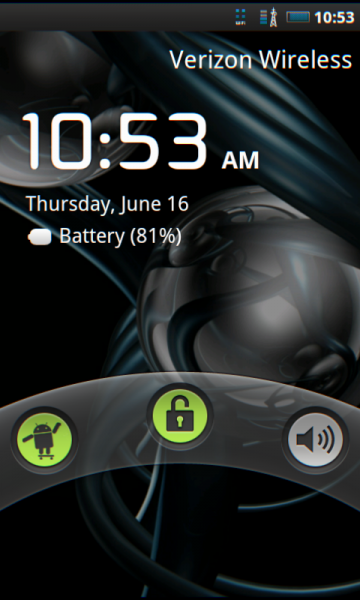 The CM7 build for the Thunderbolt that slayher has quietly been working on hit v0.6 yesterday and we wanted to point out how far it has come.  From its early pre-alpha stage, many of you were a little hesitant to go with it, and rightfully so – the warnings were pasted all over that original post.  Since then though, our very own MrPicolas has grown quite fond of it and even made it his daily driver.  He mentioned that some people are having to toggle their 3G and 4G from time to time, but he hasn't had to at all.  And let me tell you, for a guy that uses his device for everything and rarely touches a computer, a ROM better be good for him to stick with it for a long time.  Pretty good sign right there.
Download:  update-cm-7.1.0-RC0.6-Thunderbolt-KANG-signed.zip
Doesn't work:  Slow GPS (although Picolas hasn't had any troubles), mic on video is broken (might be fixed actually), possible data/voice bugs.
Does work:  Everything else.
*The original Thunderbolt radio is recommended.  And I'm actually not even sure if the new radio will work.  So I highly recommend you flash back to the original radio if you plan on running this.
Load it up as you would any other ROM.
Full support can be found at this RootzWiki thread.