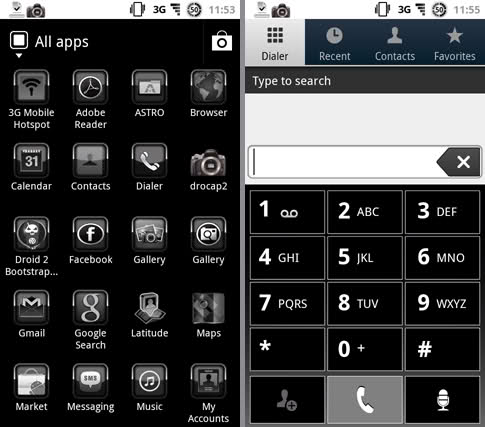 We just got done posting about Liberty and ApeX for your DROID X. Well now let's get to talking about setting up a nice theme for your newly installed Liberty ROM. We bring you StormShadow by Mobile_Sensei. We're definitely seeing a black and white motif with this one. Download link and instructions after the jump. 
*Make a backup before attempting a flash*
Instructions:
1. Download StormShadow and place on your SD Card. Preferably on the root.
2. Bootstrap & Reboot Into Recovery
3. Make sure to Wipe Cache
4. Locate the file and flash it
5. Reboot and enjoy!
Let us know in the comments if you run into any issues.
Source: Rootzwiki