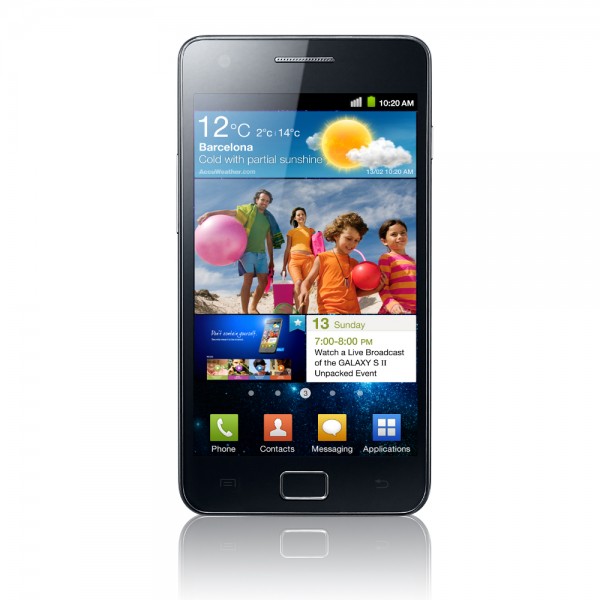 A Verizon spokesperson confirmed via email today that they plan to sell the Samsung Galaxy S II in July, but that no firm date was available.  This is really one of the first acknowledgments of the device by Big Red and I'd be lying if I said that "July" didn't sound a little early to me.  I won't be complaining though, as the Galaxy S II has taken the rest of the world by storm as the device to beat in 2011 and we can't wait to get a hold of a couple.
Update:  ComputerWorld is now reporting that there was a mix-up by the VZW spokesperson.  They actually meant that the Galaxy Tab 10.1 will be available in July, not the Galaxy S II.  Sad.
With it's 4.3″ Super AMOLED Plus screen (same as the DROID Charge), dual-core processor (it's a toss as to which one specifically), 8MP camera, and incredibly slim design, this phone has been pretty groundbreaking.  There is no word yet on if it will be 4G LTE, but with the newly announced Galaxy Tab 10.1 sporting this super fast technology, it wouldn't surprise us if they somehow found a way to sneak one in.  That's pure speculation on my part though.
The other unknown is what the final name will come in at.  You may remember that the original Galaxy S series hit all of the major U.S. carriers with different names, so we're sort of expecting that to happen again this time around.  The word "Function" has popped up as a possibility because some random accessory site used it, but we've been told that it will likely just be dubbed the Fascinate II instead.  I guess we'll know soon enough.
So, is this your next phone?  Slap a 3rd party launcher on there and it would be hard to turn down.
Via:  ComputerWorld