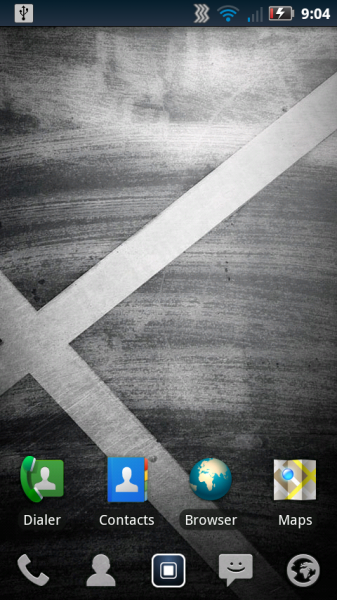 Upgraded to Gingerbread on the DROIDX and love that new app drawer, but can't part ways with LauncherPro?  We have a solution that's built right into LP that will get you the best of both worlds.  All you have to do is…
1.  Long press on your app drawer.
2.  Choose Change shortcut>App groups>All apps.
3.  After that, pick an icon and your life with both the GingerBlur drawer and LP are  complete.
All good now?  Any other tips for new GingerBlur that we should let everyone know about?
Cheers Shawn!