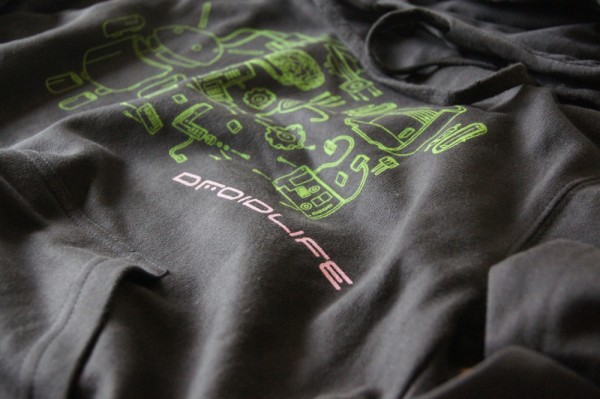 Update:  Winners picked!
With it being Reader Appreciation Week here at DL, it's time to give more stuff away!  How about a couple of our favorite hoodies?  We made sure to hang on to a few of the extra special Limited Edition Droid Life ones just for occasions like this.  What do we mean by "extra special?"  Well, we put out the limited version on sale for one week only, but we had some custom made just for the DL crew with pink lettering to give it that extra flair.  So these really are something that no one else can have except for the lucky two that we'll be picking from the comments of this post.
So here's how this will go down:
1.  You have to be a U.S. resident.
2.  Leave a comment in this post telling us what your dream device would be.
3.  That's it.  Comment and you are entered.
4.  We'll pick the two winners in the morning!
*Note – When you fill out the comment form, be sure to include a real email address so that we can get a hold of you.  And don't worry, only admins can see your email address which is me, Tato, and Picolas.
And don't forget to continue to follow us on Twitter and Facebook.  Tato has already handed out a DL t-shirt and two LauncherPro Plus keys through both of those services.  More free goodies to come tomorrow though, including the announcement of the Asus Transformer giveaway!