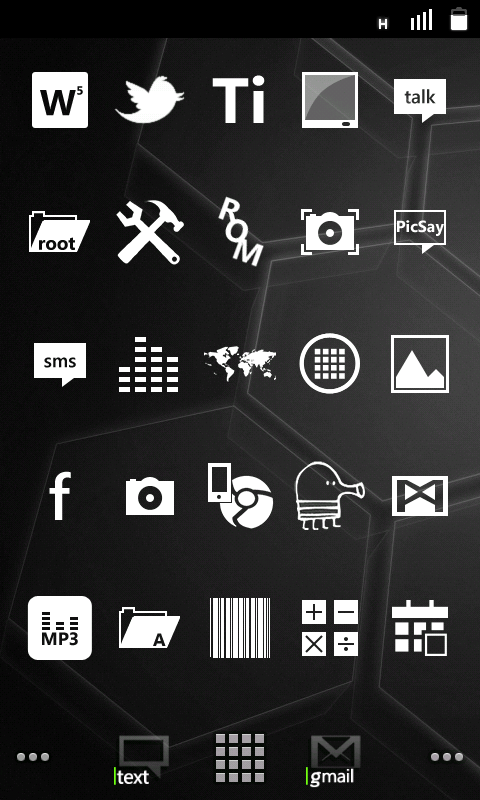 Federico Carnales has been seriously pumping the features out for LauncherPro these days. We go from skinning all the widgets,  to now having full themes for icons in the App Drawer. And even better, all the ADW themes (yes ADW) that are available on the Market, also work with this version of LauncherPro, making life very easy!
Along with the update is true infinite scrolling of homescreens, ability to hide label backgrounds, and much more. As always, we'll keep you up to date on more LauncherPro updates and other need to knows about customizing your favorite device. What are some more features that you think are lacking? Anything you would like to see next?
Download new BETA: LauncherPro Version 0.8.6 BETA
Source: Twitter

Cheers everyone who sent this in!