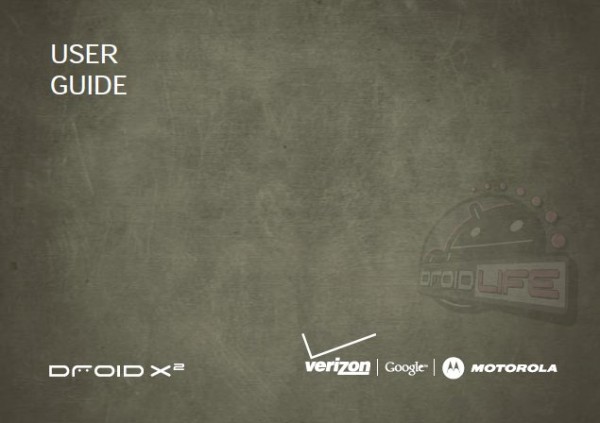 We first reported earlier this week that the DROIDX2 would be arriving on May 26, so to get you all set for its release, wanted to hand out the user guide in case you had any questions before deciding to buy it.  The device will most definitely run on a dual-core Tegra 2 processor, sport a qHD 540×960 4.3″ screen, have 8GB on-board storage, an 8GB SD card, and a 1540mAh battery.  
Download:  droidx2.pdf
We grabbed a couple of shots from the guide which help out the argument that this device will indeed launch with Gingerbread.  Assuming of course that Moto doesn't decide to release it with some form of blue Blur built over Android 2.2.  They wouldn't do that, would they?
Cheers Nico!