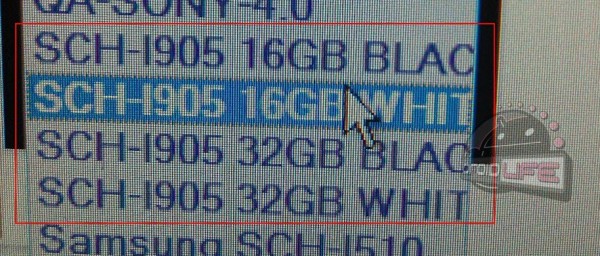 Could the Samsung Galaxy Tab 10.1 (our hands-on) be on its way to Verizon in two colors (white and black), with two different storage capacities (16GB and 32GB) and as 4G LTE device?  After looking at the information we've just received, we are definitely inclined to think so.  A model number of  SCH-I905 is listed in a Big Red system which is most definitely a Samsung device.  It's also being referenced as a "4GTablet" that runs on Android 3.0 (Honeycomb).  And I should point out that we have additional information suggesting that it won't come loaded with VCAST garbage, so it could be a fairly stock experience, much like we saw from Samsung at CTIA.  
A WiFi certification has been released for it already, but does mention it as  being a smartphone.  Of course, we're seeing it as a "4GTablet" and running Honeycomb above, so that would lead us to believe this isn't the Verizon version of say the Galaxy S II or other small device.
No idea when this 4G LTE version could be ready, but we do know that Samsung has a big press event scheduled for May 26th (same day the DROIDX2 is released).  Most of us expect them to announce the S2 in the U.S., but they could also slip in something about this new tablet variation.
Cheers ___!