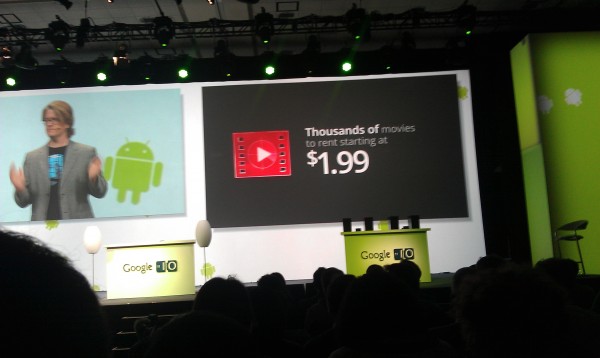 Today's Google I/O keynote was filled all sorts of good news, but they really took some major steps towards turning our Android devices into media beasts.  They launched a new Movies section in the Market which allows you to rent them for as little as $1.99 and keep them for up to 30 days.  Well, you can keep it for 30 days, but once you start watching it you only have 24 hours to finish it.
Currently, movies can only be rented and watched through your PC browser, but once the Motorola XOOM is updated to version 3.1, it will also give you the option to rent.  Phone support will come at a later date.
Start renting movies here:  https://market.android.com/movies
More on the keynote, check out the live blog we ran.