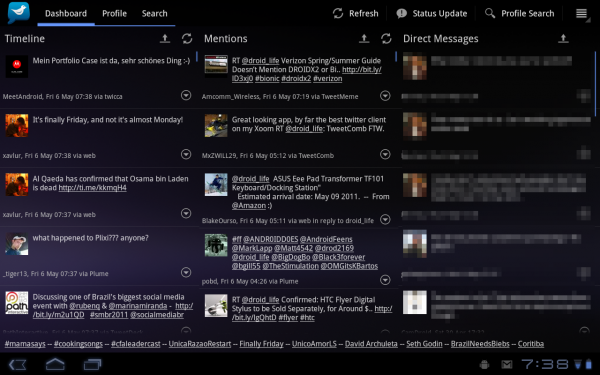 Seriously, it's about damn time.  The Motorola XOOM came out on February 24th and we're just now getting a Twitter app that was made specifically for a tablet?  Everyone owes a huge "Thanks!" to developer Chris Stewart, the developer behind this impressive app.  And I must say, he's done a pretty fantastic job.  TweetComb, reminds me a lot of the desktop version of TweetDeck, and as far as I can tell is only missing the ability to upload photos and to add lists as a custom column or it might be perfect.
Update:  Hold off on buying this.  Check out the new Plume beta.
A few more pics after the jump.  
Market Link ($2.99)
Cheers @nacho220!