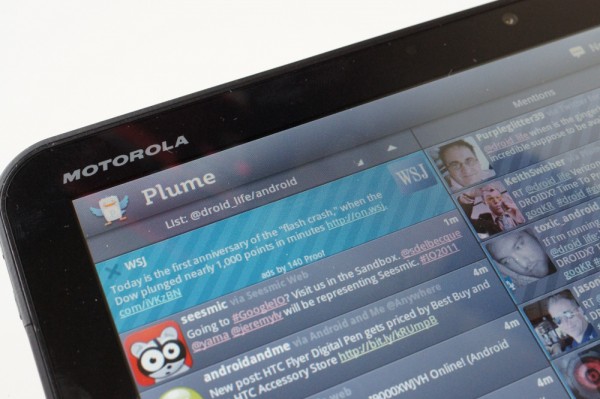 I spoke way too soon and need to apologize.  It looks like Plume beta received an update last night to better support Honeycomb and is clearly the winner in the "Best Tablet Twitter" app.  This thing is fully featured, allows you to quickly jump between lists, attach photos, customize the color scheme and seriously, so much more. TweetComb was awesome last night when someone turned me onto it, but it has a long way to go to catch up to this beta from Level Up Studio.  
Download:  Plume.apk
Install as you would any other .apk file.
Cheers @el_bori1!